"An introvert, shy graduate to an expressive and confident professional.."
Name: Yogesh Chandgude
Qualification: BE Civil, PGP CPM (infini institute)
Designation: Planning & Execution Engineer Tricon Infra.
Batch: (2017 batch alumni)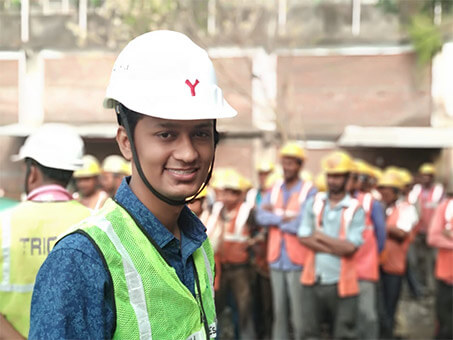 Yogesh was a shy boy in his school days. In college, he stood in distinction. Because of his nature of being introvert, he couldn't participate in any events in college days in RSCOE, Pune. He was directionless about his further professional career. 

In search of a good career in Civil Engineering, he decided to join infini in 2017 considering that if placement head – Mr. Vipul Patil belongs to Construction Industry, then he would be in a safe hands! He continued to be introvert and pensive. Study environment at infini gave him enough opportunity to explore his potential and work on his beliefs. Today he realised the importance of technical learnings as well as that of Value Education and CLS in shaping his personality in successfully tackling the site issues. 

He is selected as Planning Engineer for a residential township project with package of 25000/- per month and other allowances. He is extremely happy about his development so far.