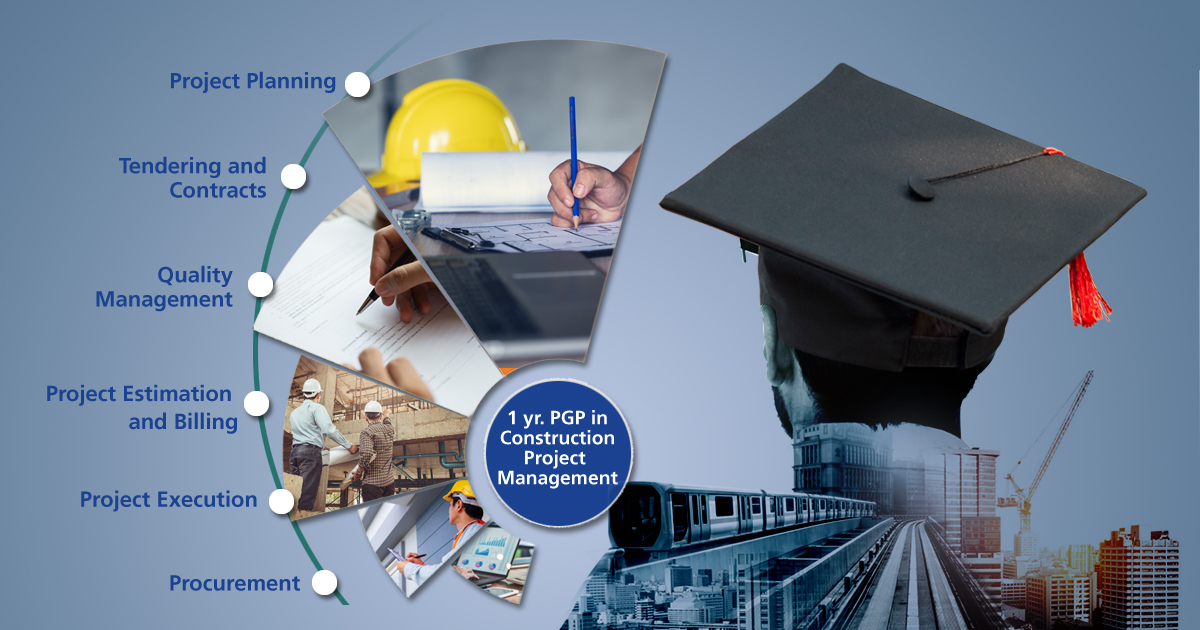 Advantages of doing Post Graduation in Construction Management:
Civil engineers, after completing their graduation have various career options into specialization areas such as construction project management, structural engineering, geotechnical engineering, hydraulics engineering and transportation engineering etc.
However, major chunk of civil engineers opt for construction project management. One of the main reason cited  for this is best career opportunities and flexibility to move into any kind of project.
After construction project management, engineers can move into either real estate segment such as residential, commercial, IT parks etc or infrastructure projects such as roads, irrigation, metro, flyovers, airports, marine, industrial and oil and gas sector as well. 
Specialization in other areas apart from construction project management often result in monotony of work, lack of administrative opportunities and restricted level of pay packages. 
PG in Construction project management fetches them limitless career growth, managerial positions and handsome remenurations. 
Construction project management is assorted mix of imbibing techno managerial skills into civil engineers and also provides them entrepreneur's vision. 
It provides them a different perspective of looking at various aspects of construction projects and ability to demonstrate techno-managerial skills with their soft skills and software proficiency.  
PG in construction project management offers job opportunities to civil engineers to work in various functional areas on projects such as,
Project execution - which deals with hardcore execution based on drawings and specifications with speed and quality
Project planning - which provides an opportunity to prepared master plan, microschedule, resource allocation and levelling, tracking, monitoring and control
Project estimation and billing - which required engineers to do quantification of various items, rate analysis, budgeting, cash flow preparation, client billing and subcontractor billing 
Tendering and contracts - submission of tenders, bag new contracts, sub-contractor management and claim management pertaining to contracts
Quality management - In this area, engineers develop broader vision of looking at quality as a whole which includes, framing quality policy, implementing quality procedures, audits, lab tests, safety and environment management with respect to construction projects 
Procurement - Vendor management,  negotiation, preparing purchase orders, supplier billing and dealing with commercial aspects of purchase
After completing construction project management, civil engineers emerge out as budding project managers and are often hired by real estate companies, contracting firms, infrastructure companies, project management consultants, cost consultants, advisory firms and even in public sector.
-Swanand Purandare
Faculty & Onsite training coordinator
PGDACM (NICMAR), BE Civil, CQS (RICS)