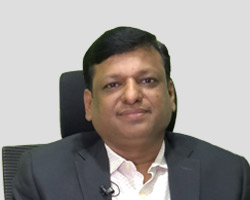 Sameer Alone
(Head PGP)
PG Program in Construction Project Management (1 Yr. Full time) | One of the Best Construction Management Courses in Pune
Civil industry in India is growing by leaps and bounds. However, the industry does not just want engineers, but thorough professionals, who can not only run the show, but also lead it. Now, the post-civil engineering courses list is long, and there are several institutes that offer such courses after civil engineering. Infini's PG in construction management is one of the best certification courses for civil engineers, as it prepares them for comprehensive project management, thereby developing their professional capabilities to be an asset for whichever company they'd work with.
Batch size : 30 per batch
As one of the top construction management courses in India, this PG in construction management program is one of the best courses for civil engineers and the first of its kind professional training program in India that aims to develop 151 different skills from Planning, Execution, Quality, Safety, Estimation, Tendering, Billing, Basic HR & Finance areas and adds Corporate life skills & Values. This is internationally certified by EAL, UK run from Pune centre. It helps a qualified Civil Engineer to transform into a skilled & competent Professional and a prospective Construction Manager. It prepares him / her to be a responsible and loyal asset and a successful service persons or a businessman.
Upcoming Batch : July 2019
Career Prospects after PG in construction management
A fresh engineer is prepared to handle responsibilities of Engineer – Execution, Planning, Estimation, Quality. You can become eligible for Managerial positions within 5 to 6 years of relevant exposure which otherwise takes 12-15 long years.
Eligibility
This is one of the best courses after civil engineering, and hence requires an individual to be BE / BTech Civil Engineering from AICTE recognized university with / without experience having min. 55% overall marks.
Age limit- 26 yrs.
GATE score is not needed.
Not advisable for handicapped and divvying candidates.
At infini, we connect Skills to Job.....
Scholarships
Candidate fitting into more than one scholarship type (A&B) will avail the one with a higher amount.

A. For Professionals (having on-site experience) :

Rs. 15,000/- : for having 10 to 16 months of experience
Rs. 20,000/- : for having 17 to 24 months of experience
Rs. 30,000/-: for having more than 24 months of experience
B. Merit Scholarship :
Rs. 15,000/- for those securing Distinction
Download Conditions of Scholarship
Placement
This is one of the most effective certification courses for civil engineers that open up placement opportunities in various areas of Construction Project Management like Billing & Estimation, Planning, Execution or QA-QC. At Infini, our attempt is to maintain 100% placement record. Students either get placed –in campus or off campus from our side or earn job by themselves. Advance knowledge of Construction Management, Project Management, related software and soft skills help students get easily placed. It's not only a certification course, but moreover a rigorous professional training to build competencies. Salary packages are completely based on the caliber of students, their attitude and technical knowhow. These are the reasons why Infini's PG in construction management is among the top construction management courses in India.
Year
Batch Size
Placed by Infini
Remarks
Jan 2019
22
17
2 started business
2018
26
22
4 earned job themselves
2017
13
13
All are placed by Infini
2016
13
9

5 placed overseas
1 opted for MS
2 earned job themselves
1 entered into business
Read More
Why PGP at Infini? | PG in Construction Management at Infini
Here are some reasons why Infini's PG in construction management is one of the best certification courses for civil engineers.
100% job of your choice
On site practical training
Just 1 yr. of investment
100% Education loan, invest only 40,000/-* and complete course
All trainers from Civil industry
Yoga and meditation
In-depth training in Software like MSP, Primavera, BIM
Post training support
International certification
151 skills development
Earn > 27 lakh* in next 6 yrs.
Precise syllabus and skills based continuous assessment
Skills based assessment
Development of character
Special training in improving English proficiency
Conducive study atmosphere at the heart of Pune City
At infini, we connect Will to Ability.....
Program Structure
".. build confidence to start working from day 1"
1 Yr. PG in construction management is a 335 days extensive certification course designed to best suit fresh and experienced engineers to develop skills in Construction Project Management. It is a sandwich course ensuring full site exposure. Almost 50% of the time students are expected to be on-site to learn practical things and correlated theory with practice.


Technical Training :
Quantity Surveying
Project Planning and Controls – I & II
Project Management – I & II
Fundamentals of Quality, Health & Safety
Fundamentals of Tendering and Contracting
Specialization in Project Controls
Software Training
MS Project
Primavera
Revit Architecture
BIM
Excel
AutoCAD
Practical Training:
Site Internship – 1
Site Internship – 2
Soft skills Training
Corporate Life Skills I & II
Value Education– I & II
Workshops
Smart English
Drawing reading
Note: Based on the need, site exposure and internship is provided anytime during the course duration to best benefit the students.

Syllabus:

Download PGP Prospectus
At infini, we connect Courage to Patience....
Internship & Site visits
The importance of internship, site visit & practical exposure given in this course can be judged from the testimonial of Mukul (3rd PGP batch student; given after 15 days of his joining as a Planning Engineer in Arwade Infra. company) – "It's been 15 days I have joined this organization but I feel that my knowledge and understanding is almost equivalent to that of seniors having 8 to 10 yrs. of experience. I am already familiar with the work profile for which they took years to learn. Infini's PGP certification in construction project management has given me a right platform at right time.
Construction management courses or project management can't be just learnt in the classroom. In this certification program we take students on selected project sites to give site exposure and share practical knowledge. In this period, site observations are linked with theory and vice-a-versa. This is an opportunity for students not only to learn practical applications, but also know site culture; site issues; processes; work methods; quality and safety norms; documentation; reporting etc. Interaction with site engineers, mangers, consultants and other officials is a unique opportunity for students to know their life style and journey. It is very important activity for students to build their vision and be self-aware. One-month internship and 3 days site visits in a week gives lot of exposure to students. We also provide civil engineering courses in pune. Which are additional courses for civil engineers which can helps them to achieve great success in long term.
Fees
Fee of this course is an investment for creating a bright future. Fee mentioned here is of on-going batch and may change from year to year. Students are expected to verify it with the institute. To reduce financial burden on parents, instalment facility is made available. Education loan can be availed by students.
Registration fees :75,000/- (To be paid in 7 days after PI2 is over)
Remaining academic fees : 2,34,250/- (to be pain in Single payment or 3 instalments - extra charges are applicable for instalments).
Fees Structure
Payment Mode:
Students can pay fees by NEFT or Cheque.
Net banking details for NEFT:
Bank : HDFC, Mayur Colony, Pune
A/C no. : 50200009999250
Name: Infini Institute Of Program Management Pvt. Ltd. 
IFSC: HDFC0000149


Education Loan
Students enrolling to 1 Yr PG Program can avail 100% Education loan from HDFC bank. Now doing PG at Infini for financially challenged students is very much easy. If you can afford EMI of around Rs. 3,500/- per month (for first 1 year), you can avail loan of full 3 lakh and complete the course. After course completion, EMI on Principal amount starts which is around Rs. 11,000/- pm. Rate of interest changes from year to year. Students from states other than Maharashtra shall first confirm the availability of loan provision.
PGP Prospectus
Admission & Entrance exam:
We have January and July batches. Admission to this course is given to the deserving & eligible candidates willing to undergo this training. After counselling candidate has to ensure that his / her goals are in line with program objectives. Once convinced, you can fill online form. Entrance exam is conducted in the form of interview. Personal interview is carried out on the basis of achievements so far, academics, project/ seminar work, extracurricular activities, family background and further career vision.